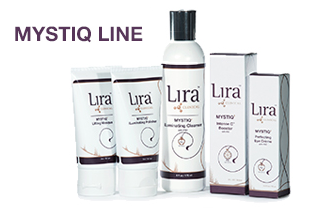 MYSTIQ Line
REPAIR
Utilizing ancient and advanced aesthetics, the Mystiq product line combines Mastiha that offers superior repairing properties, intense lightening agents, and concentrated anti-aging botanicals.



PRO Line
RESURFACE

Lira PRO treatments allow you to rediscover the essence of beautiful skin. With unique, rejuvenating formulas smoothing out fine lines and wrinkles and lightening pigmentation, this corrective range combines breakthrough Plant Stem Cells (PSC) with natural ingredients to invigorating your skin with a lasting, youthful luster.
ICE Line
REDUCE


Calms, reduces, and balances problematic skin from oily to active
acne. Advanced combinations including plant stem cells and peptides 
specifically target skin challenges associated with problematic skin





BIO Line
RECOVER
The Lira BIO line nurtures the skin back to optimal health through corrective peptides and healing botanicals. By using soothing natural ingredients, elite preparations of gold, silver and caviar, plus fresh scientificadvances, Lira BIO products hold back aging and restores beauty to all skin types – including skin affected by acne, rosacea or post-procedure.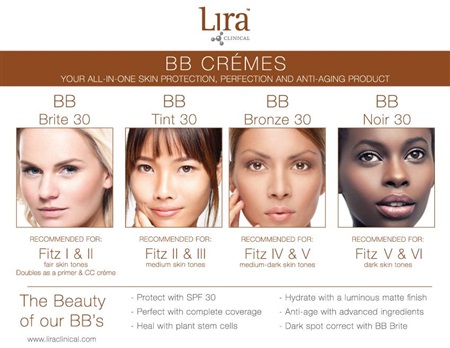 BB & SPF Line
SHIELD


Lira The BIO BB and SPF line offers a 
comprehensive system that  incorporates 
new advances in anti-aging, camouflage 
and sun protection,  all in one.